What Is An Option Period
My last post covered the benefits of hiring a realtor. By now, you should have a home picked out and your realtor should be preparing an offer. Included in your offer will
be an option period. Purchasing a home can be a great long term investment. The home buying process can also be an emotional one, and you want to make sure you are making the right decision. You may find through the process that the home you initially fell in love with is no longer "the one". This is where an option period can step in to save the day without sacrificing a big financial loss. Today I'll be covering the basics of an option period.
What is an Option Period?
The option period is an agreed period of time in which the interested buyer makes a final, binding decision to continue or terminate a real estate contract. To initiate this period, an option fee will be paid by the buyer to the seller. This will provide the buyer the option to terminate the real estate contract for whatever reason. We highly recommend for buyers to perform an inspection during this period.
What Happens During the Option Period?
This option period allows the potential buyer to fully inspect the condition of the property before moving forward with the contract. The cost of an inspection will normally depend on the square footage of the property, as well as the quality of service the inspector will provide. Your inspector should provide you a report of their findings of the property. This is an important period as you are able to check major aspects to the home such as:
Foundation

Roof

Plumbing

HVAC

Electrical

Issues in these areas can be costly in the long run. Many consumers will get bids from contractors to determine how much will need to be invested to fix major issues in the property. In some instances buyers may find that terminating the contract may be the best option. Buyers can also speak to their realtor about options of re-negotiating the initial offer. These negotiations can include the following:
Price reduction

Concessions from the seller

Seller repairs what is needed

Extension for the option period
Your realtor will be able to assist you with an Addendum to negotiate additional changes to the initial option fee contract.
Option Period Fee
As mentioned, to initiate the option period, an option period fee must be paid by the buyer to the seller. This fee is negotiable and should not be confused with your earnest money. In Texas for example, option fees are usually a few hundred dollars. If you do move forward with a purchase, your option fee can usually be applied towards escrow at closing. If you decide to terminate, the option fee will be kept by the seller. Make sure to have funds set aside to cover the option period fee, as well as costs for the inspection that is performed during this period.
Option Period Time Frame
Consult with your realtor as this time frame is negotiable. Most option periods last about 5-10 days. The option period will also include weekends, so make sure to consider these within your agreed time frame. Additionally, most option periods will have a cut off time. In Texas, for example, the option period will end at 5 pm on the expiration day. Every state will have their own real estate laws so be sure to confirm your limitations with your realtor.
Variations by State
Option periods may not be available in all states. Additionally, there may be a number of variations depending on your state. I highly recommend for you to take advantage of realtor services to ensure you are fully aware of the laws in your state.
Blog submitted by: Ron Cooks of The Real Estate Marketplace – Servicing the Greater Fort Hood area which includes: Killeen, Harker Heights, Temple, Belton, Copperas Cove and Nolanville. Feel free to call Ron(254) 702-0064 if you have any questions regarding Central Texas Real Estate.
For Real Estate Listings in Central Texas visit my website at: www.MyKilleenHome.com or if you're on the go text 'Ron' to 254-227-5799 for our mobile app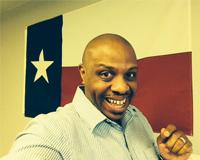 Author:
Ron Cooks
Phone:
254-702-0064
Dated:
December 14th 2016
Views:
314
About Ron: I'm a retired Army Warrant Officer that served our nation for 25 years. I was born and reared in ...